Today was a busy day. I hit the road around seven this morning and stopped first in the middle of nowhere just across the Alabama line. The destination was a farm where a bunch of equipment was being auctioned. I had seen the listing online and was interested in one of the tractors. It was smaller than I have bee looking for, but I was hoping it would go cheap. It was freezing cold outside and I was mistaken to think that fact might decrease attendance. Boy was I wrong about that! It seemed like every redneck from the county was there. The tractor I was interested in looked good, however it wasn't running. Lots of people were looking at it. They started with some small items and I felt like they were selling high. I went out to the car to warm up and get my checkbook, only to discover that I had left it at the condo. The auction didn't accept credit cards, so I headed on.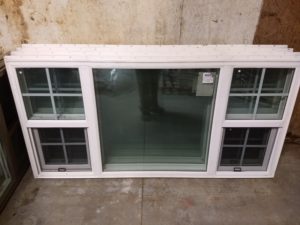 I went to the Habitat for Humanity ReStores in Huntsville and Decatur and didn't see anything I needed. I kept driving to Double Springs, where I had found a place on Craigslist selling doors and windows cheap. I stayed there for over an hour and really liked what they had. The prices were great as well. I plan on returning next week with my trailer to buy everything I need.  Some of their windows were pretty unique. I will be three of the one pictured here – one for each kitchen and a third for the wife's "creative room".
On the way back to Nashville I got lunch at a country gas station. The sandwich wasn't very good, but they did have some sweet taxidermy.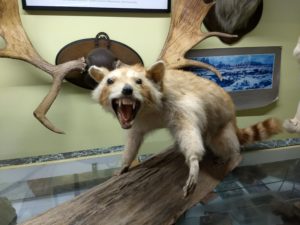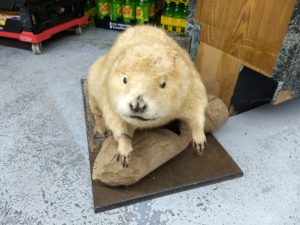 Additional stops were made at a building materials store and antique shop in Pulaski, but they were both closed. I will return to them soon. I took the scenic, slow route back to the condo. It was a long but fun day.