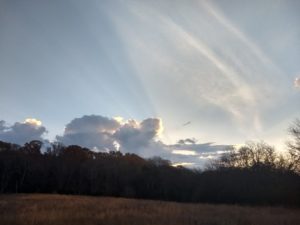 It sure felt good to hit the road at about ten after six this morning. It was sprinkling a little but surprisingly warm. There wasn't much traffic and I made great time. I started a fire as soon as I got to the farm. Once the dry wood was burning I started adding the fresh trees I cut last week and also cut down some more stuff today. It was a little frustrating to drag brush from all over by hand, but such is life when you don't yet have a tractor and grapple. And I need the exercise.  The fire and some cleaning/organizing around the yard was all that I did. It started raining fairly hard so I left not long after eleven. I stopped by Kroger and then returned to the condo.
I spent the afternoon working on the documents for the bank (should finish tonight), mapping out the master schedule for construction, and searching for tractors. The third item seems a bit silly since I currently lack the funds to actually acquire one, but oh well. I am kind of like the dog that chases after the UPS truck.
Hopefully the wife has some good news about her work situation. She is driving here now.