I hope Heaven looks a lot like Sewanee.
The beauty of this place never disappoints. Each season brings new delights. Being up here automatically lifts my spirits and helps me see the positives in life. Today has been glorious. It started early with a return to Lake O'Donnell. It was cloudy but not foggy as I had hoped for. The lake was still lovely though. The colors were more vivid than my cell phone picture makes them appear.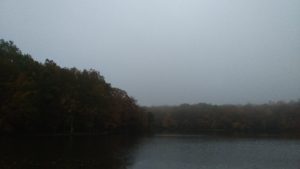 Next I went to Lake Cheston. I circled the lake and took a number of pictures. It was calm and pretty there too. From there I drove to the end of the gravel road on the back side of campus. I hiked about half a mile to a small lake and took some pictures there too. The road and forest were lovely.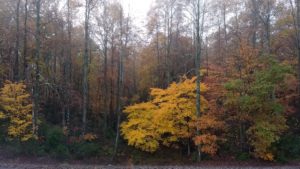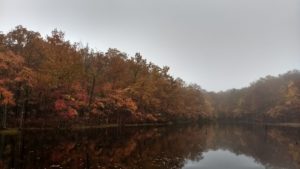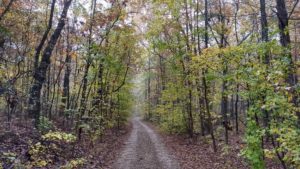 I spent most of the day reading and processing the photos that I've taken so far.
I went to Lake Dimmick for sunset. It did not disappoint.