It did, for the most part.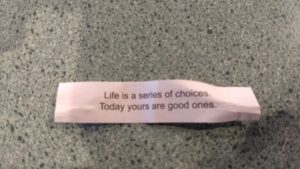 I left the condo after getting done everything I needed to and headed to the farmhouse. I dropped off some things and picked up my new trailer. The drive to Monteagle was cloudy and rainy. I went the long way via Fayetteville. After dropping of the trailer at the cottage I went to check in with an old acquaintance – Shan's Chinese Buffet. If you are looking to eat a wide variety of mediocre Chinese food at a decent price, then this is the place for you. I pigged out and unfortunately felt miserable for the rest of the day. So, the fortune cookie to the right is a liar.
The cottage was looking pretty good. Below are pictures of the driveway, front yard, and back yard.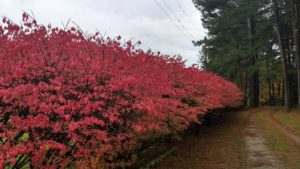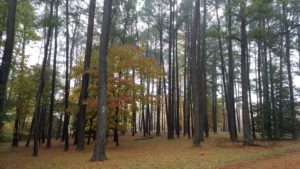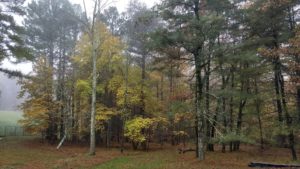 I went to Lake O'Donnell for sunset. The leaves were great although there wasn't much sunlight hitting them due to the clouds. I still took a lot of pictures and had a great time though.