Can't wait to do it with you – The Beach
These posts are sort of little pep talks for myself. I'm trying to focus on the positives and think about the cool things I can/will do with my kid. Some of them will be new activities for me, others will be old favorites. Many will have strong positive memories of time spent doing them with my dad, while a few might have caused us to yell at each other. Either way it's all part of the journey.
Growing up we went to the beach twice every summer. My grandfather built a house in Gulf Shores (Alabama – AKA the Redneck Riviera) when my mother was a child and I have many wonderful memories there. The first week was always right after school let out. My mother would take my sister and I down to spend time with my cousins and grandparents.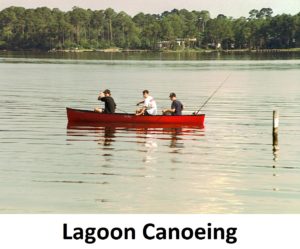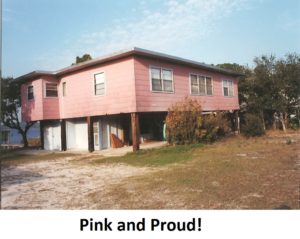 One highlight was the food. My grandmother was a wonderful cook, plus there was a lot of fresh local seafood and produce, and best of all we could eat sugary cereal every morning. The house is on what's known as the Little Lagoon. It is basically a shallow (maybe ten feet deep at its deepest point) saltwater lake connected to the Gulf by a small channel. The house had a pier on the water and my grandfather had a boat. The boat was great for pulling a ski-bob (think inflatable device shaped like a jet ski) and a shrimping net. Shrimping was probably one of my favorite things to do at the Pink House (so named for the pink asbestos tile it's clad in, surely chosen by my grandfather as the cheapest option available). We didn't do as much of it as I would have liked, and I haven't done it at all in probably close to 20 years, but man was it fun! There was nothing like watching my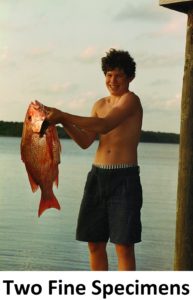 grandfather pull in the net along with my uncle. You never knew what would appear. Regular favorites included shrimp (obviously), jellyfish, crabs, small fish what we could fling to the hovering seagulls, as well as the occasional eel or sting ray. The shrimp and crabs were usually cooked, while the rays and jellyfish died slow, painful deaths. We also fished with cane poles off the pier. There were lots of reeds near the bank and mullet seemed to hang out in that area. We caught crabs in basket traps at the end of the pier and set out cage traps for them in deeper water. The lagoon was mostly clear, so it was always cool to be able to look out and see everything from hermit crabs to jellyfish to regular crabs.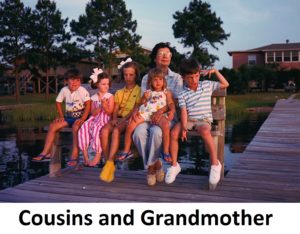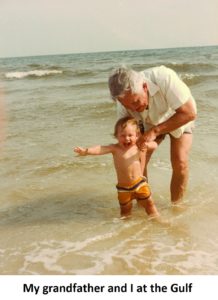 The Gulf of Mexico, AKA the actual beach was just about a mile away by foot. Or by car, but we usually walked. The waves were fun but rarely as big as we would have liked. We made lots of sandcastles in the white sand and did a little bit of fishing from the shore. There was a lot more happening at the Pink House than just hanging around the water. Underneath the house was a big open area where we produced plays, played with army men and firecrackers, and built things out of wood scraps that we scavenged from nearby construction sites. After dark we would play lots of games inside.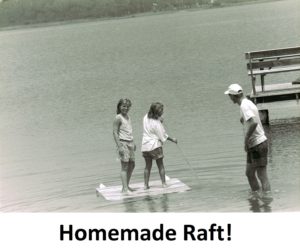 I have some incredible memories of the pink house, but unfortunately I'm not sure if it will be a part of my child's life. It has not aged gracefully and there are some family squabbles that have made it a lot less enjoyable recently. However we will make sure that the beach will play a role in Junior's growing up, whichever beach it may be. There are tons of nice ones all along the Gulf coast, not to mention the Atlantic. We will find a fun one and go there consistently.