Can't wait to do it with you – Eclipse 2024
These posts are sort of little pep talks for myself. I'm trying to focus on the positives and think about the cool things I can/will do with my kid. Some of them will be new activities for me, others will be old favorites. Many will have strong positive memories of time spent doing them with my dad, while a few might have caused us to yell at each other. Either way it's all part of the journey.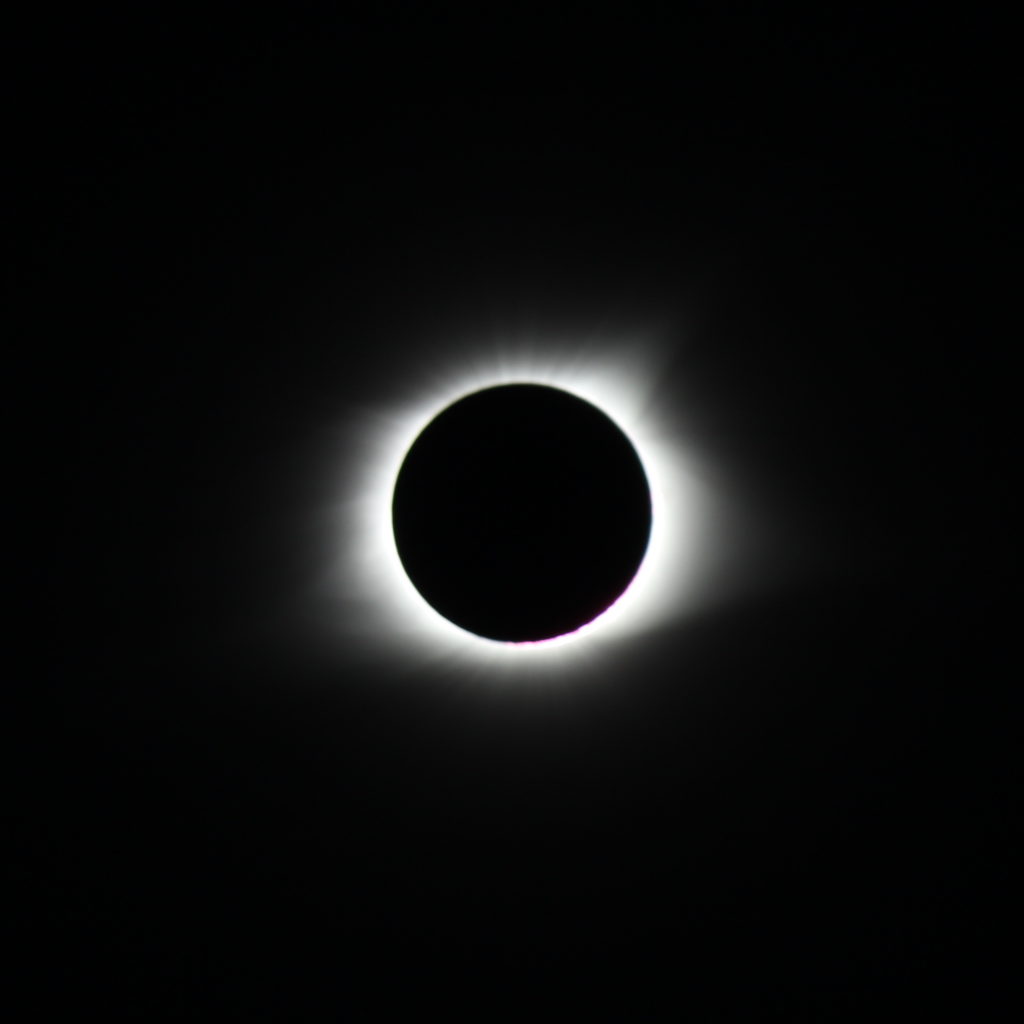 Wow! What an experience. As the big event drew closer my excitement level continued to rise, but I tried to keep expectations in check. There were just so many things that could go wrong. Well, things did go wrong (more on that in a few), but those issues were my fault – the actual eclipse was beyond incredible.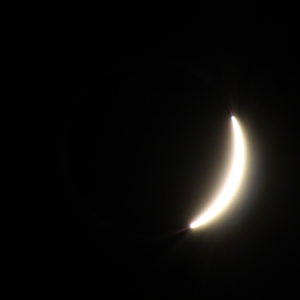 I made a decision a couple of days ago. After my eclipse scouting tour I decided that the areas I had checked out were just too remote and would involve too much driving. There were no bathrooms and I had no idea how crowded they would be. So instead of venturing into the hinterland we went to the Ellington Agriculture center, about five minutes from the condo. They have a lovely field with clear views of the sky. So about an hour before totality we drove over and set up shop. Fortunately there was lots of shade on the edge of the field, and that's where we set up our chairs. I put the cameras about 30 yards away. There were a few people there, but not as many as expected. A lot more were at the park across the street and in the field up by the mansion.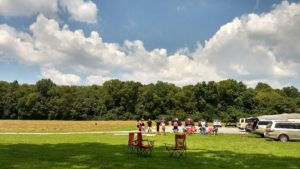 It was hot as could be – about 95 degrees, but as the sky began to darken it actually cooled down a bit. I has three cameras set up – A Sony A6000 with a 12mm lens to try to capture stars during totality. It didn't get used. Second was a Pentax K-5 with the lens set at 18mm. I had it set to take a timelapse of the field and sky as the sky darkened. That went okay. I should have started shooting several minutes earlier, but I still got about 450 shots that I turned into a fun little 18 second video.  Third was my Canon Rebel T5i with the 55-250mm lens set to maximum length. And this is where I was a moron. Times two.
<iframe src="https://player.vimeo.com/video/230589617″ width="640″ height="480″ frameborder="0″ webkitallowfullscreen mozallowfullscreen allowfullscreen></iframe>
There were a few clouds around, and one came in front of the sun just before totality. This actually helped with focusing though, as I was able to use autofocus to lock in before flipping to manual focus. I put the lens cap on while waiting for totality so that the sun didn't fry the sensor on my camera. The sky kept getting darker and darker – it was surreal. Then it began. I started taking pictures using the remote control. I looked at the screen and saw that it was black. Surprised, I adjusted exposure. Still black, I lengthened the shutter speed again. And again. Astute readers might have picked up on the problem already – yes, the moron forgot to take the lens cap back off! So I took it off and continued, however my exposure schedule was all thrown off, and I never really recovered. My second error came shortly after as I was trying to adjust exposure. I accidentally turned off the screen, and couldn't get it turned back on in order to change my shutter speed. Needless to say it was a very frustrating experience. I still managed to come away with a couple of images I like, the ones posted above, but I know I could have done a lot better. This is what I get for not practicing like everybody said to. Oh well, there will be another opportunity in seven years.
And I will be enjoying it with a six year old! It looks like there will be tons of cool places to witness the event next time. I like the thought of being in the middle of rural Texas, although I'm not sure how everybody else will feel about that. There were a few kids running around yesterday and they were all blown away by the experience. They especially loved the fact that a couple of deer came out because they thought it was night. So I can't wait to experience this with my child.