If you plan to eclipse, it will eclipse your plans.
Or so I'm hoping anyways. I have been pretty excited about the 2017 Full Solar Eclipse for some time now. Apparently a lot of other people are as well, including the 1.4 million expected to come to Tennessee. Wow! I know that I want to see and photograph the eclipse in a beautiful, rural setting, so today I set out to explore some possible spots. I headed East through Murfreesboro, Woodbury, and McMinnville before eventually arriving at a scenic overlook near Dunlap. Okay, here is a map that shows my route, along with both stops.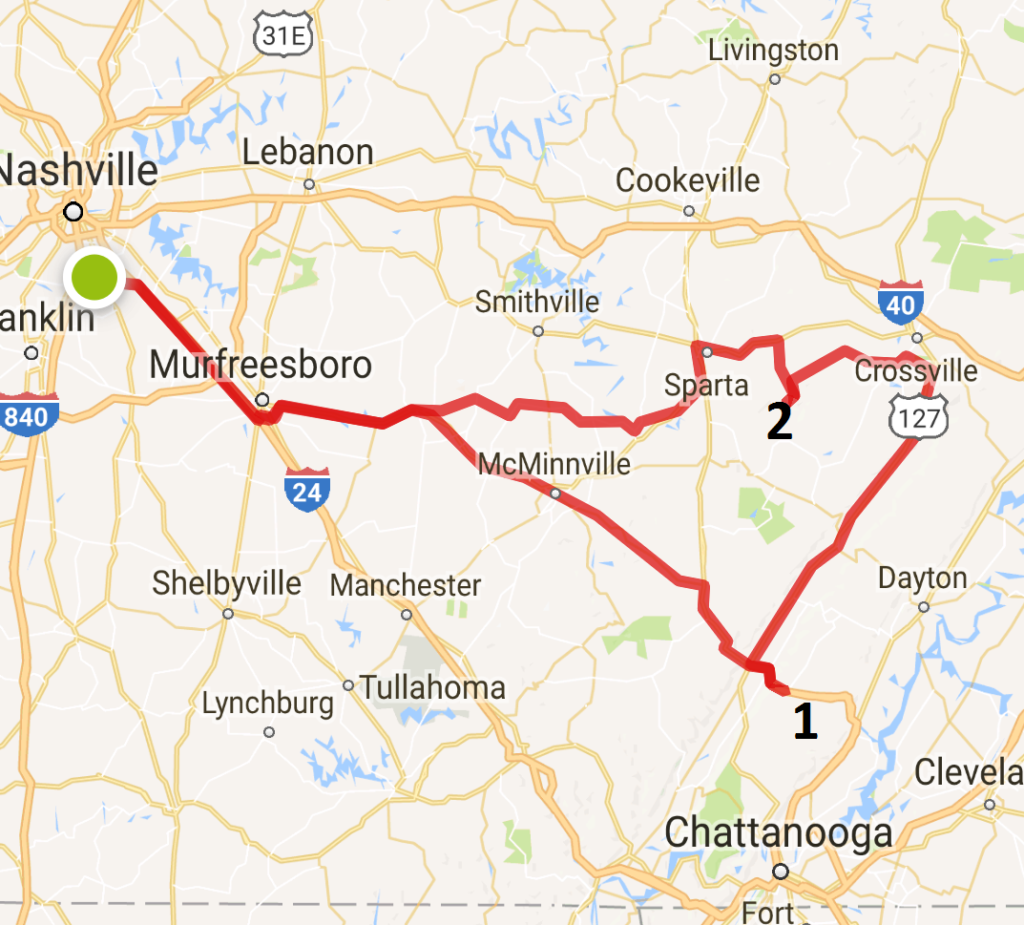 It offered a pretty nice view looking west towards the rim of the Cumberland Plateau. If I would have had my chainsaw with me I probably would have cut down a few trees, but overall it was a great spot. There were a number of parking spaces, but no shade or any structures. It was on a busy four lane highway, and to get back to civilization you have to continue about two miles down the road before turning around. So about 10 or fifteen minutes from a bathroom or other amenities. It is closer to the edge of the strip of totality than to the center line. I have no idea if that area will be crowded or not on eclipse day.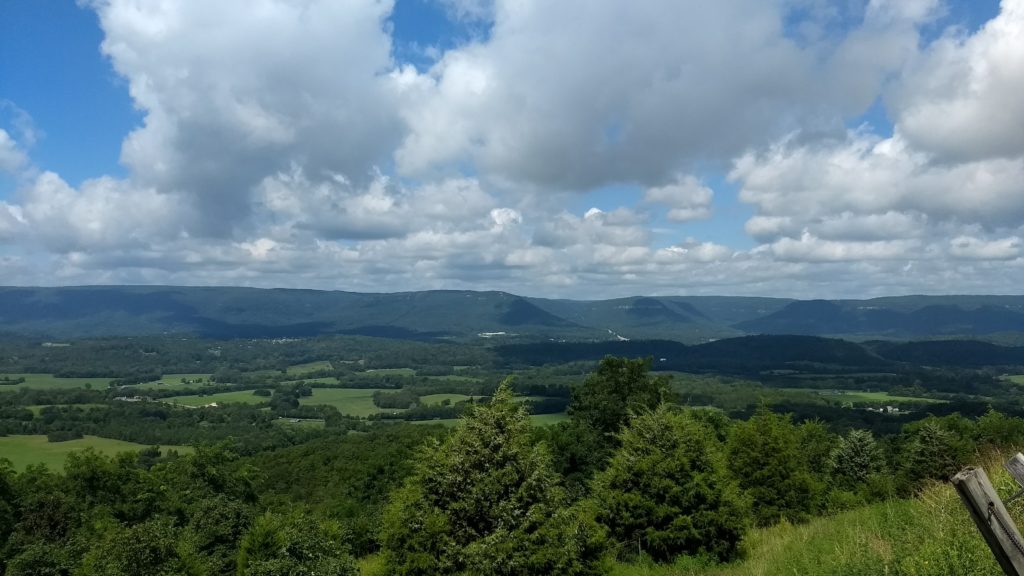 I drove back down into the valley and continued North to Crossville. I was hoping for some scenic spots like there are further South near Whitwell, but nothing grabbed me. Lunch was eaten at the Cumberland Mountain State Park, and let's just say it was nasty. I have never understood how places manage to screw up bread products, but their rolls were horrible. If prisons served vegetables that poorly prepared I'm pretty sure that once word got out crime would drop by 83%. Feeling icky, I got back in Lexie and headed to one of my favorite places – Scott's Gulf, probably better known as Virgin Falls. I have been there many times and it is beautiful. However I am worried for a few reasons – it is pretty remote, it is pretty well known, and there is actually pretty limited space at the overlook proper. On the plus side, it is pretty. So I'm worried that we could roll in and there be people piled on top of other people piled on top of squirrels.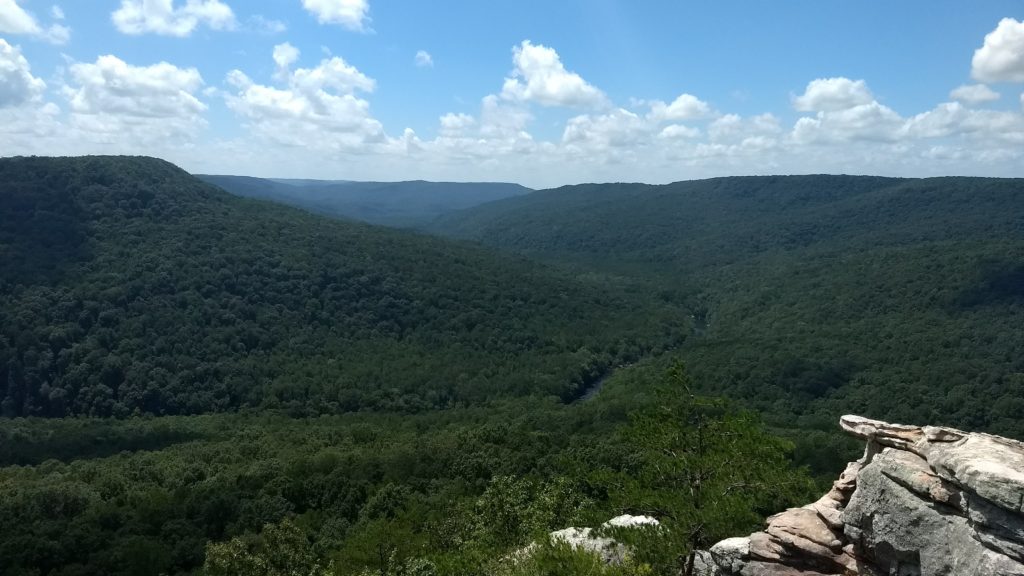 I took the scenic route back to Nashville. My stomach is still a wreck. But I am super excited for the eclipse! I just wish I knew for sure where to go. Both places have pros and cons, and I know there are other great spots as well, I just need to pick a place and stick with it. Below is the path it will take across Tennessee.