Go Get You One – Moto G5 Plus
I love affordable technology and from time to time I will talk about devices that I really enjoy. My "reviews" won't be very detailed or technical, they'll just highlight an item that I use regularly, and discuss the role it plays in my life. There will be some relevance to parenting, and once I start buying a bunch of baby related crap I will probably mention some of the cooler things that I use.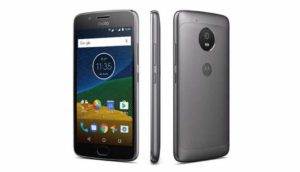 I bought the original Moto G when it first came out, and really liked it, despite its crappy camera. The small screen seemed fine to me until I upgraded to the G4, then it seemed childish. The G4 was amazing – fast to operate and with a great camera. I saved $50 by buying the Amazon Prime version with built in ads. I barely even notice them, so I am happy with that decision. The only thing lacking was a magnetometer (geek for compass, apparently), which I never thought about until I downloaded a photo app that required one. So on Amazon Prime Day I bought a sweet G5 Plus at a great price – the 64gb edition with ads for $180. I was able to give my excellent condition G4 to my dad, which he really appreciated. The phone has been great so far. I like the camera a lot, and the stock Android experience is great. I have a lot of apps and it runs them all well. I really can't think of anything I would change about it. I highly recommend this phone, even if you don't get it at the Prime Day price, it's still an amazing value.
How is this relevant to parenting? Well, as the old photography adage goes, "the best camera is the one you've got with you". This phone has a great one, and it is pretty much always with me. So hopefully it will capture lots of amazing memories when my big camera isn't available. Also I'm sure there are tons of parenting related apps that it will run. Plus it does WordPress, which means I can update this blog on the go. I might even create an Instagram account to accompany this site. Hi-tech Redneck!