In April of this year my parents bought a little cottage up on the Cumberland Plateau in the town of Monteagle. I have spent a lot of time in the area and love it. My wife and I actually honeymooned just down the road in Sewanee. The area is not flashy, but does possess a subtle beauty that makes it perfect for rest and relaxation. It also helps that there is an abundance of great outdoor activities nearby and that the temperature is consistently 7-8 degrees cooler than Nashville.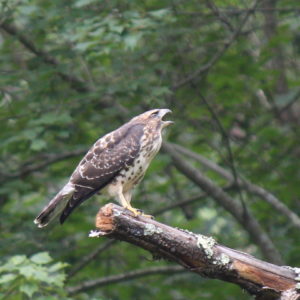 The house itself is nothing fancy – a little less than 900 square feet with two small bedrooms and a bathroom. Fortunately the common areas are well sized, with a nice kitchen, eating area with great windows, and a comfortable living room. We have done a bit of work to it, including replacing carpet with nice laminate, vinyl with ceramic tiles, lots of painting, and more cosmetic touches. Future work includes new countertops and hopefully an addition to add another bedroom and bath. The real highlight is the yard – 4.5 acres of party area. The front yard features well spaced pine trees with plenty of room to run around, while the back yard has a grassy area beyond which lies the Deep Woods. It's actually not too thick of a forest back there, but it does need a bit of cleaning up, which we will do once the weather cools down a bit. There are several excellent treehouse locations and I would also like to build a rustic little reading and writing studio. I have already put out several hummingbird and regular bird feeders and plan on building a number of birdhouses. There are also deer coming around and I plan on feeding them this winter. We will probably plant some herbs and flowers as well as maybe some vegetables.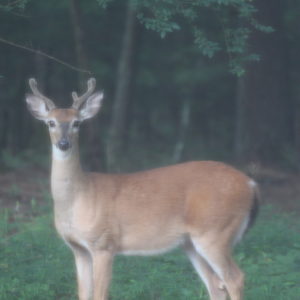 The very first time I saw the cottage I thought it would be the perfect place for kids. This was confirmed a couple of weekends ago when my wife and I hosted some friends of ours, along with their 8, 5, and 2 year olds. They had a blast, and I really enjoyed watching them. Even in August they were able to camp comfortably in the yard. We roasted smores over the fire and just had a great time. The cottage is less than an hour and a half from our condo in Nashville. It is also just a couple of minutes away from all of the goods and services in Monteagle, yet feels secluded. There are so many great activities to be done nearby. Walking around the Sewanee campus is always fun, there are several lakes to fish in, loads of hiking and biking opportunities, and tons of great restaurants at different price points. I am really looking forward to many years of making great memories with family and friends. We hope to go up for as many weekends and holidays as possible.